From newcomers to the well established, there is a diverse range of Irish beauty brands now available at Kilkenny Shop to suit every skin type. The ease of access to beauty experts and beauty trendsetters through social media has shaped us into a very beauty savvy nation over the last few years and we're proud of the many Irish makers who have identified our needs and risen to the challenge of creating natural products bursting with Irish ingredients for us to fall in love with.

Kilkenny Shop is always at the forefront of promoting local craft and design, we have carefully selected the best from the Irish beauty market to promote brands that are unique, organic, environmentally friendly and highly recommended by industry beauty critics and customers alike.

Get to know these 6 Irish beauty brands and discover your new favourite to Revive with. Don't forget - get €15 OFF when you spend over €75 at Kilkenny. Use the code REVIVE15 at the checkout. T&C's apply, offer ends midnight 14.02.21.

1. Voya

Based in Stradbally, Co.Offaly where it began with family-run seaweed baths, Voya is the leading expert in harnessing the endless restorative and healing powers of seaweed. The certified organic brand has won many awards and become a professional favourite in spas around the world for its luxurious anti-oxidant, anti-ageing and kind to skin properties. Voya combines the purest ingredients with ancient traditions of hand harvesting seaweed from the west coast of Irelnad to protect the natural landscape from which it grows.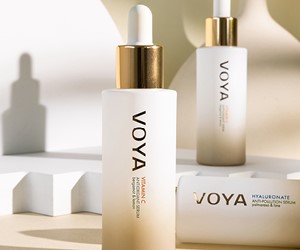 2. Codex Beauty - Bia Collection

Combining herbal science, cosmetic chemistry, dermatology, horticulture, and biotechnology, Codex Beauty is a vegan, organic, cruelty-free and sustainable skincare brand that sources only organic certified ingredients and from Irish growers where possible. Setting new industry standards with specially patented formulations,'Bia' is an Irish success story created in Bishopstown Co.Cork and manufactured in Offaly. The Bia products are hailed for being super hydrating and extremely kind to sensitive skin.

3. Pestle & Mortar

Inspired by natural healing and powered by science, Pestle & Mortar follows 'a less is more' philosophy when it comes to ingredients. The Irish skincare brand combines high performance active ingredients with nourishing natural extracts to create skincare products that are effective and cruelty free. Made in Co.Kildare, Pestle & Mortar shot to fame worldwide for selling out on QVC in just 7minutes and has rave reviews in Vanity Fair, Vogue and more. Its founder, Sonia Deasy, draws from her Indian roots where her ancestors have been natural healers for 100 years.

4. Skingredients

Created by the award-winning skin tutor, bestselling author and dermal facialist Jennifer Rock, aka 'The Skin Nerd', Skingredients describe their brand as "the skin version of a balanced dinner plate, with your protein, good fats, probiotics, and vitamins". Skingredients is led by science, innovation, and clinically proven formulas with the belief of helping your skin to look good just as much as believing in loving your skin regardless.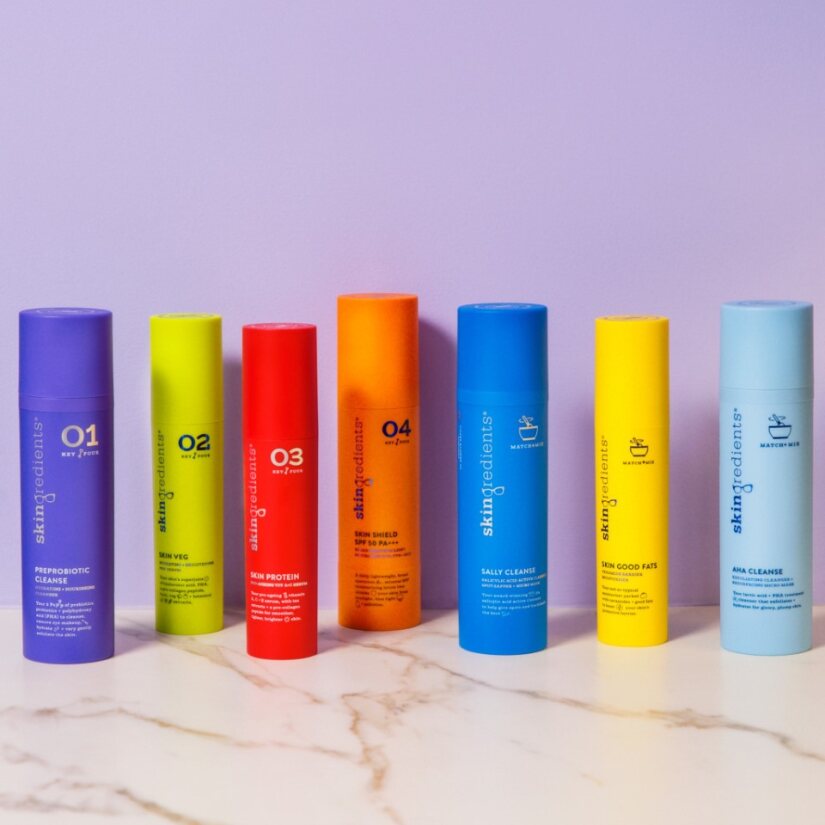 5. Green Angel

Using natural ingredients that work with the natural system of your skin, Green Angel is a well loved Irish beauty brand based in Rathcoole, Co. Dublin. Green Angel skincare uses organic seaweed from the west coast of Ireland that packed with vitamins, minerals, iodine, trace elements and iron in combination with their own blend of root and flower extracts to deliver outstanding results. The face and body range is revitalising and relaxing with a blend of calming scents.
6. Kennedy & Co

Delivering game changing results, Kennedy & Co is a men's grooming range loved for it's simple and clinically proven composition of vegan and cruelty-free Irish ingredients. The brand has proven to be popular with women too with many raving about combining the range's beard oil with facial moisturiser to create the perfect nighttime face mask. Founded by 'Ireland's most stylish man', TV personality Darren Kennedy, all Kennedy & Co products are made in Ireland from all the most nourishing Irish ingredients that will leave you looking and feeling your absolute best.