Our Restaurants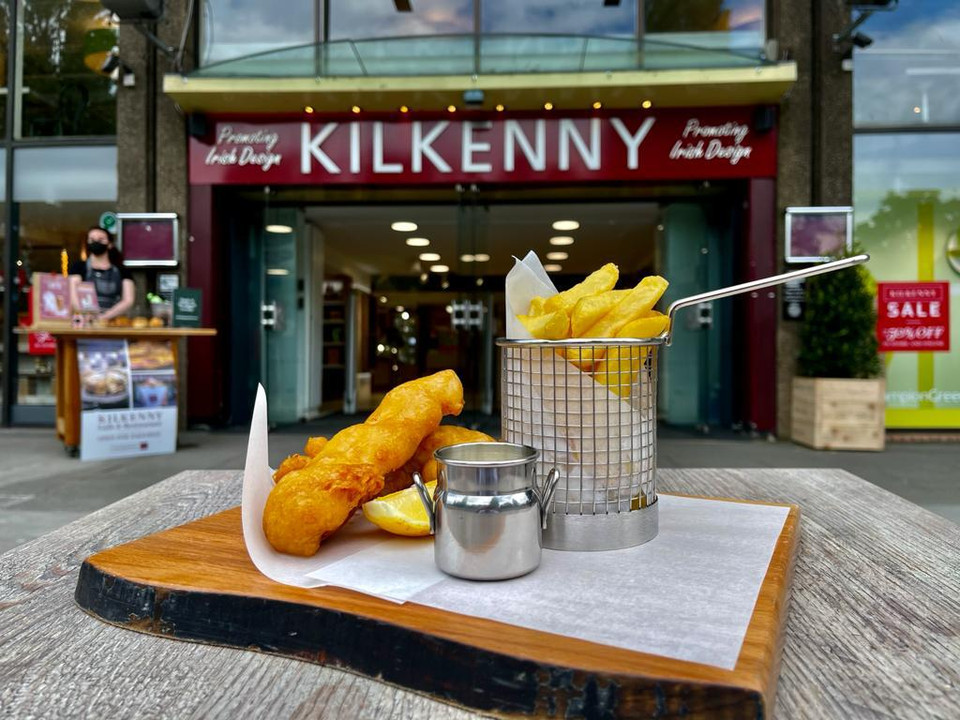 Welcome to Kilkenny Café!
Join us in our locations at Nassau St in Dublin, Shanagarry in East Cork, Kilkenny Design Centre in Kilkenny City and Cobh Heritage Centre for a delicious bite to eat. Our cafés in partnership with The Wright Group, use the finest produce with locally sourced ingredients. Enjoy our wholesome and hearty breakfast, lunch and hot dinner menus, all prepared by our passionate team of in-house chefs.
Renowned for our tasty baked goods, try some of our customer favourites including homemade scones and Guinness brown bread. During the festive season, our chef Lynn Meehan's family oversized mince pie recipe is a customer favourite with thousands enjoying the heart-warming treat each Christmas. Soak up the unique ambience where our family is yours and customers return weekly throughout the year for a chat and to share stories. Our team looks forward to giving you a warm welcome.
Our Café Locations Include
Kilkenny Café, Nassau Street, Dublin 2 D02 W865 | PH: +35316777075 | Opening Times: 8.30AM – 6PM Monday to Sunday
Kilkenny Café, Kilkenny Design, Co Kilkenny R95 CAA6 | PH: 056) 772 2118 | Opening Times: 10AM – 5PM Monday to Sunday
Kilkenny Café, Shanagarry, Co Cork P25 HX82 | (021) 464 5838 | Opening Times: 10AM – 5.30PM Monday to Sunday (Subject to change off season)
Kilkenny Café, Cobh Heritage Centre, Cobh, Co Cork P24 CY67 |(021) 481 4023 |Opening Times: 10AM – 3PM (Subject to change off season)