Christmas
Kilkenny Design's festive offerings add an extra sparkle to the holiday season.
Even more reductions for this special Christmas season!
At Kilkenny Design, we elevate the holiday experience from good to great. Why settle for the good list when you can embrace the greatness of the season there?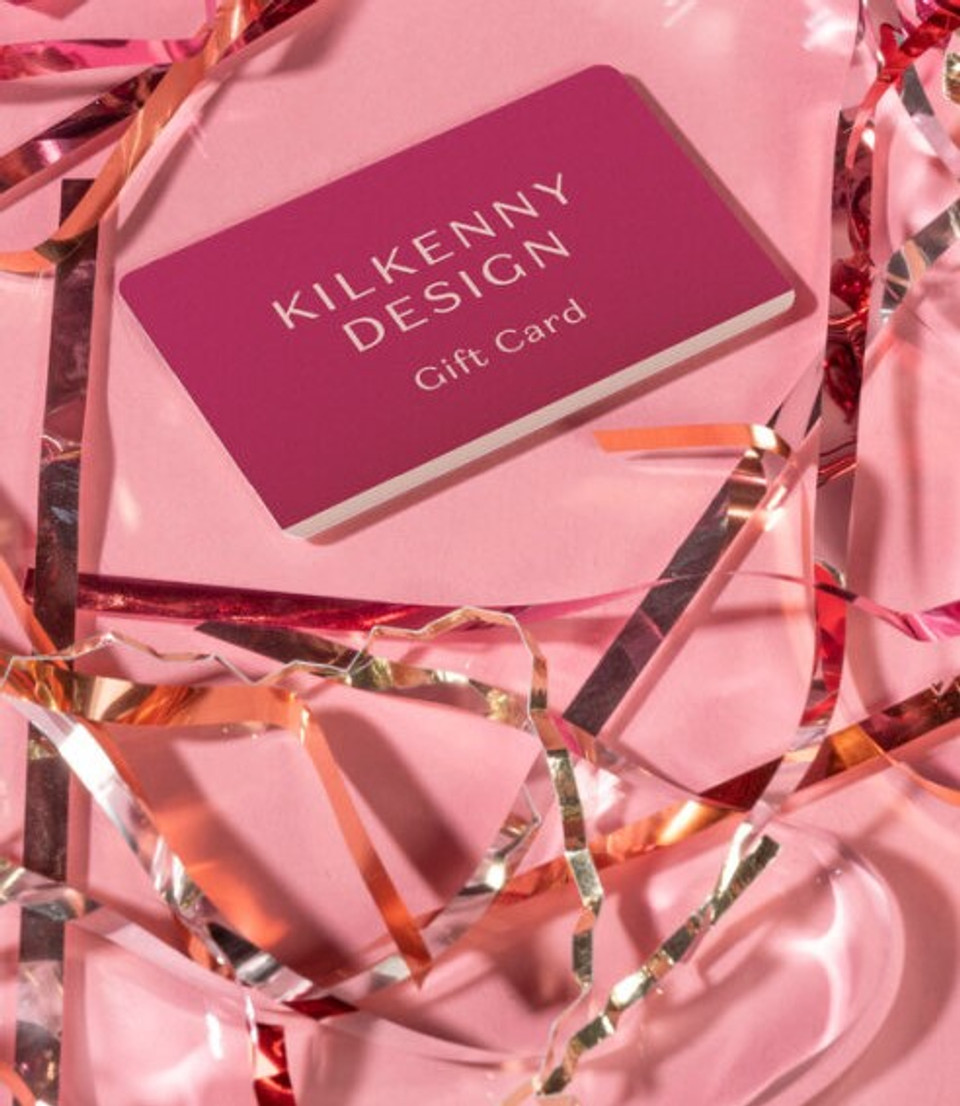 A gift card opens up a world of possibilities!
It's wonderful to spread holiday cheer and include everyone on your list.
Christmas Hampers
Indulge in premium gift hampers showcasing the best of Irish craftsmanship. Whether for colleagues, friends, or cherished ones, explore our diverse range featuring gourmet delicacies and luxurious spa sets. Ideal for corporate gestures, special moments, or as a delightful treat for someone dear to you.
This holiday season, immerse yourself in the enchanting world of Kilkenny Design's Christmas collection. Our range includes a lovely variety of Christmas candles, door wreaths, Christmas decorations and snow globes to give your home that festive magical Christmas feel. 
Our Christmas candles collection features top brands like Torc Candles that will give your home a warm and festive ambience. Our Christmas decorations are a blend of traditional Irish artistry and modern design to brighten up your home. Each ornament, whether it's a delicate bauble or a hand-painted figurine, tells a story of heritage and craftsmanship. Our Christmas decorations are from top brands like Genesis and Aynsley which can help give your home that festive spirit. We also have a lovely selection of snow globes which encapsulates the festive winter scene with detailed figures and glittery snow.
The nativity sets we offer embody a blend of traditional charm and contemporary craftsmanship. These sets not only serve as a festive decoration but also as a symbolic reminder of the Christmas story, bringing a sense of warmth and spirituality to any setting during the holiday season.
Shop our Christmas collection online or instore and bring the magic of an Irish Christmas into your home.