Get to know some of the incredibly talented jewellery designers and makers we have at Kilkenny Design. We are so lucky to support such fabulous Irish Jewellery designers as Enibas, Alan Ardiff, Andrea Mears, Loinnir, Shock of Grey, Loinnir and much more. These craftspeople are keeping jewellery traditions and techniques alive in Ireland and are shining a spotlight internationally on the talent we have here. Let's celebrate them by getting to know a little bit more about their brands

Enibas

Based in the sleepy seaside town of Kinsale, Co Cork. Enibas is the brand behind the passionate jewellery maker Sabine Lenz. Sabine is an award-winning jewellery maker and her jewellery was gifted by our Taoiseach to Barack Obama's daughters on their state visit to Ireland. Her jewellery uses precious metals such as gold and silver.'Croí Alainn,' Sabine's signature collection meaning 'Beautiful Heart', is one of her most popular at Kilkenny Design.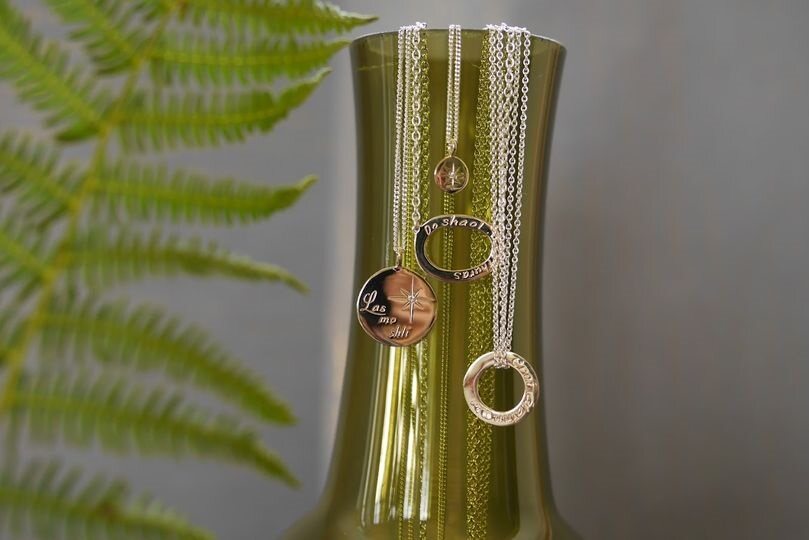 Alan Ardiff

Jewellery that is as exciting as it is beautiful. Alan Ardiff's kinetic jewellery is always a head-turner. Working from his studio on Pearce Street in Dublin he creates whimsical jewellery that delights as wings flap, stars spin, hearts turn and birds peck. The movement is captured in gold and silver and beautifully designed to be jewellery that is treasured for a lifetime.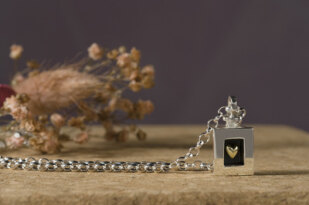 Andrea Mears

Modern talismans imbued with positivity and a sense of magic are handcrafted by Irish Jewellery Maker Andrea Mears. Her use of silver and gold to capture ancient mythology is seen in her Karma Wheel gold bracelet which is inspired by the spinning prayer wheels of Buddhist Tibet. It symbolizes protection and blessings, a warming reminder that you are able to overcome anything.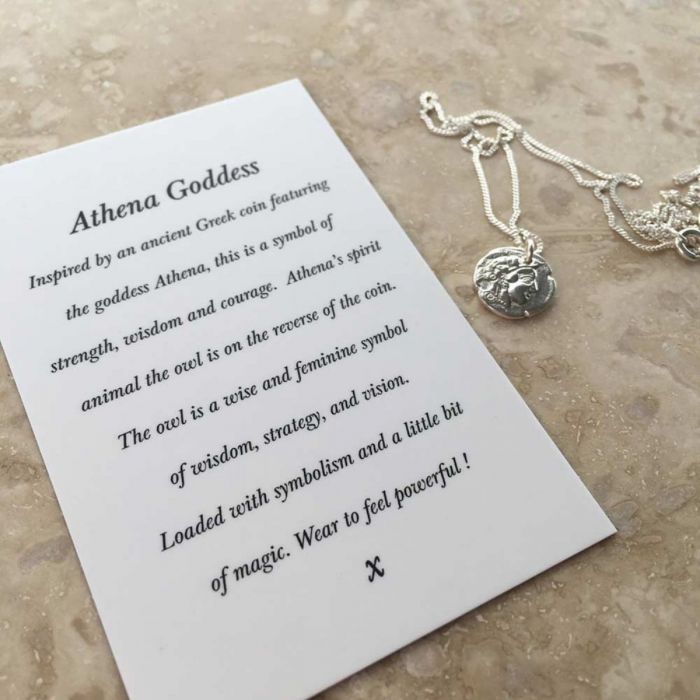 Loinnir

One of the newest additions to the Kilkenny Design jewellery family is Loinnir. Cara Sturgess grew up in Castleknock beside Phoenix Park in Dublin and has been fascinated by prehistoric goldwork since childhood. Her love of craftsmanship, intricate markings and handmade jewellery all stem from a childhood visit to the National Museum of Ireland where she was inspired by the Lunulae gold necklaces and gold necklace collars. Her work is greatly inspired by these traditions and you can see how she weaved these traditions into her own work with her Torc gold necklace.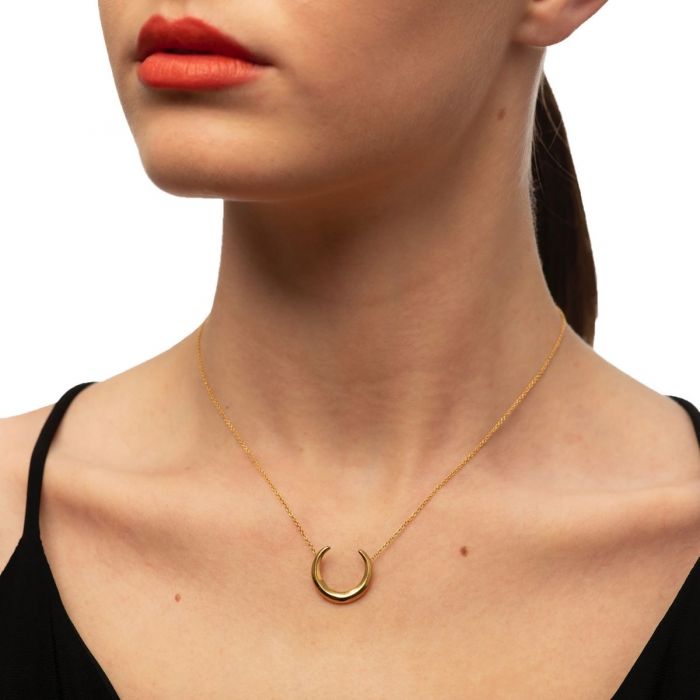 Shock of Grey

Another new and exciting Irish Jewellery designer to join Kilkenny Design is Shock of Grey. Sarah Carroll Kelly started her jewellery career when the shock of finding grey hair gave her the swift reminder that life is short and you must follow your dreams. Since then she has gone on to create some of the most colourful and quirky jewellery we have seen. It's easy to see why her jewellery is called wearable art. Working with materials, such as wood, brass, plastic, silicone and clay her jewellery is unique and special. Her Megadrop earrings are hand-painted in laser-cut birchwood ply with the giant brass bevelled disc in emerald and sage green and will wow with any outfit.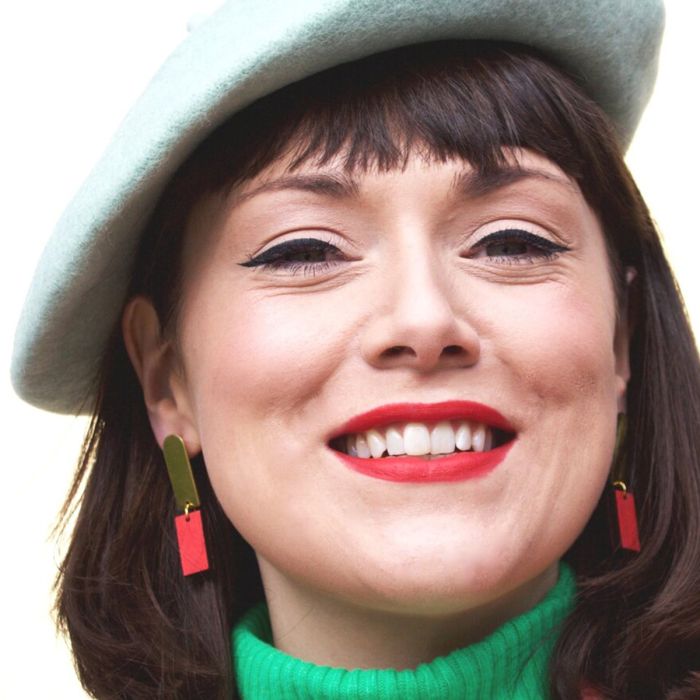 To discover more Irish Jewellery Designers and Makers at Kilkenny Design, click here.