McNutt of Donegal is an Irish woollen mill located in a small village in one of the most northern points of Ireland overlooking the North Atlantic Ocean. There the McNutt family have been producing Irish wool blankets, scarves, cushions and other homewares since 1953.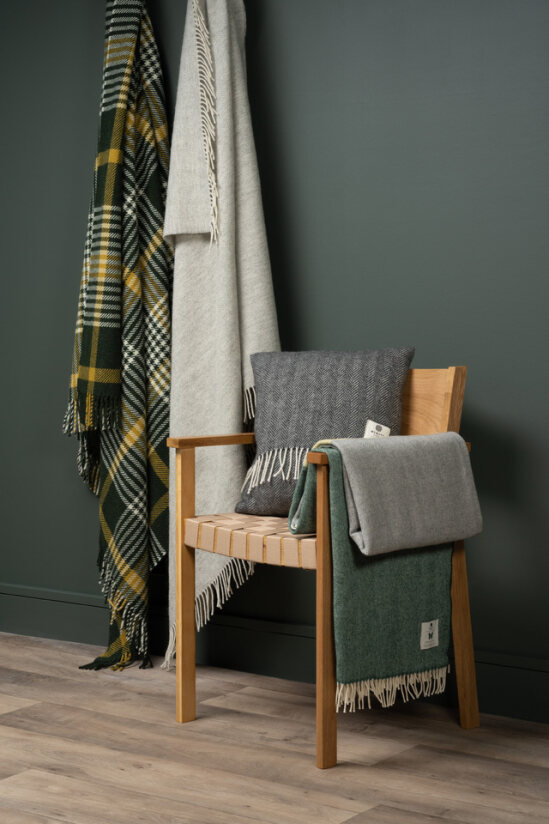 The history of woollen mills in Ireland is full of twists and turns like everything else in Irish history. It was once a thriving industry in the 1600s with an enormous international demand, although suffering set-backs from competition with England, it remained an important source of employment across Ireland until the modern era of sewing machines and synthetic fabrics in the twentieth century.

The story of McNutt starts in the middle of this upheaval in the 1950s when handwoven tweed was in demand. The family business moved their attention to linen into the 1990s which became a big fashion house favourite. Today they have come full circle to weaving once again. Modern customers understand the quality of wool and the exceptional craftsmanship of a long-standing Irish weaver such as McNutt of Donegal.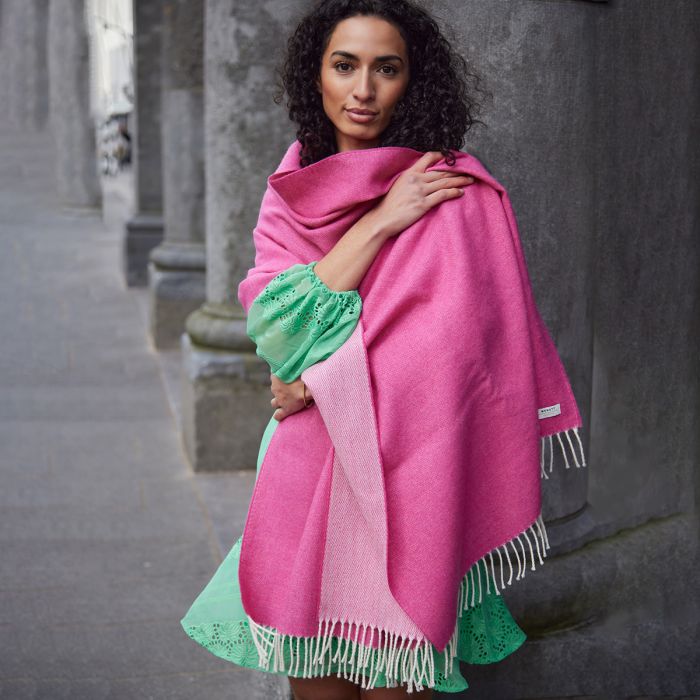 Now run by William McNutt whose father founded the business, McNutt of Donegal is well loved in Ireland and abroad for maintaining traditional Irish quality and designs. An authentic Irish wool blanket is a beautiful addition to the modern home and even more special when given as a gift especially the baby blanket collection. It's a physical token of Irish heritage made from luxurious alpaca or lambswool to snuggle up with on cold winter evening or use as a picnic blanket during the summer.