Waving goodbye to one year and welcoming in a new one is always an occasion to celebrate and very often it is celebrated with declarations of love in the form of engagements. Most of us will know at least one person who got engaged over the festive season and the news has been the source of delight for everyone close to them. If someone dear to you has gotten engaged chances are that you are trying to pick a gift for them that honours this special moment in the happy couple's life. To help you pick the perfect gift we've put together an expert gift guide on the best engagement gift ideas for 2023 from Kilkenny Design.


CRYSTAL

Nothing says a classic engagement present like a carefully selected crystal piece from Waterford Crystal.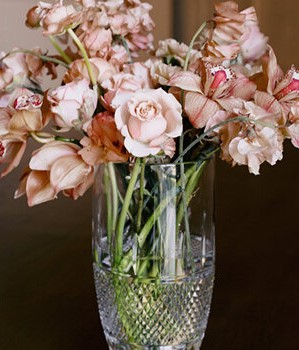 CUSTOMISED PRINTS

Soundwaves is the new collection by Dublin based illustrator and printmaker duo Jando. Express a special moment for the newly engaged couple through the award winning artists' soundwave print. It could be the recording of the moment the question was popped or perhaps their favourite song. You can choose the colours and write the text to be included on the print.

POTTERY

It's so amazing to give gifts that could end up being used for all of their future family gatherings and dinners for many years to come. Choosing a beloved Irish pottery brand is a lovely gift idea and this Nicholas Mosse Heart Plate Old Rose is perfect for celebrating love.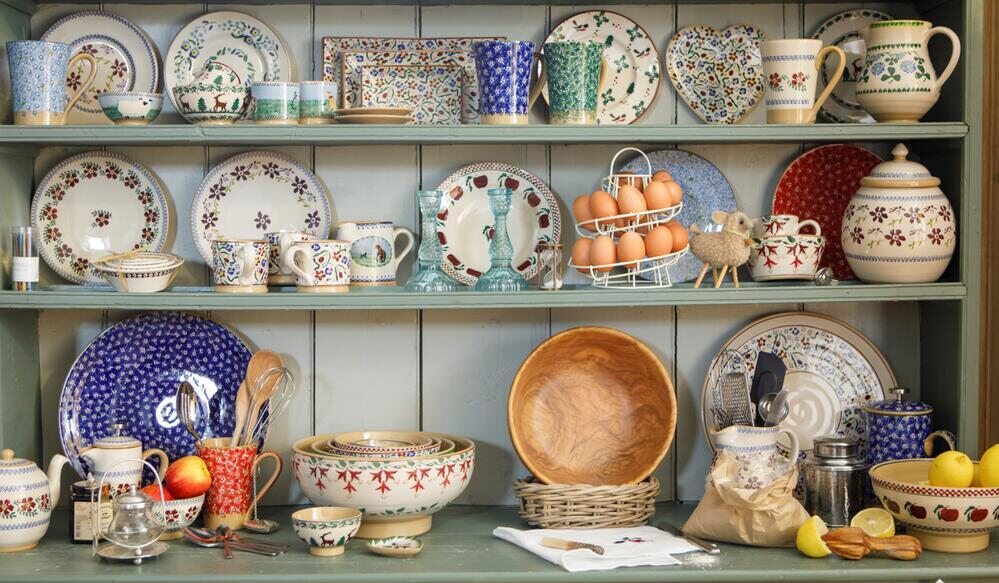 ART

Choose an engagement gift that represents romance with art from Wild Goose. Using bronze cast iron on the outer surface of their art, Wild Goose creates stunning art that will stand the test of time. Love is commemorated in the Wild Goose For An Eternity Lime Frame and Wild Goose Grá Bronze Frame.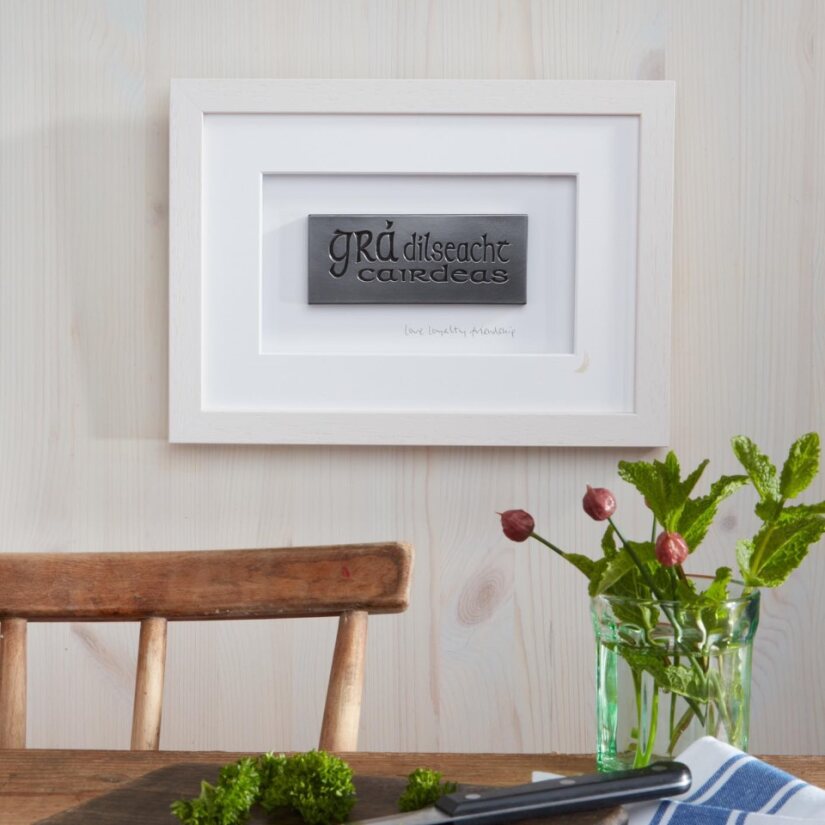 CUTLERY SETS

One of our most popular engagement gift choices is a quality cutlery set such as the Belleek Living Reflection 24 Piece Cutlery Set and the Belleek Eternal 44 Piece Cutlery Set. It's a traditional gift for engagements and weddings that's perfect for couple who have recently moved into a new home.
GLASSWARE

Glassware is a very fitting engagement gift choice as it can be really personal choosing glasses for the couple's favourite drinks and it honours the celebratory aspect too. Go all out with a stunning Waterford Irish Lace Flute Pair perfect for toasting the engagement or choose glassware for wine, whiskey, gin or whatever you know tickles their fancy!
FOR HIM & FOR HER

A fun and thoughtful idea for engagement presents is to gift each member of the couple something that they will love. Choose from our range of specially selected gifts for her and gifts for him to find things they will both be thrilled to receive.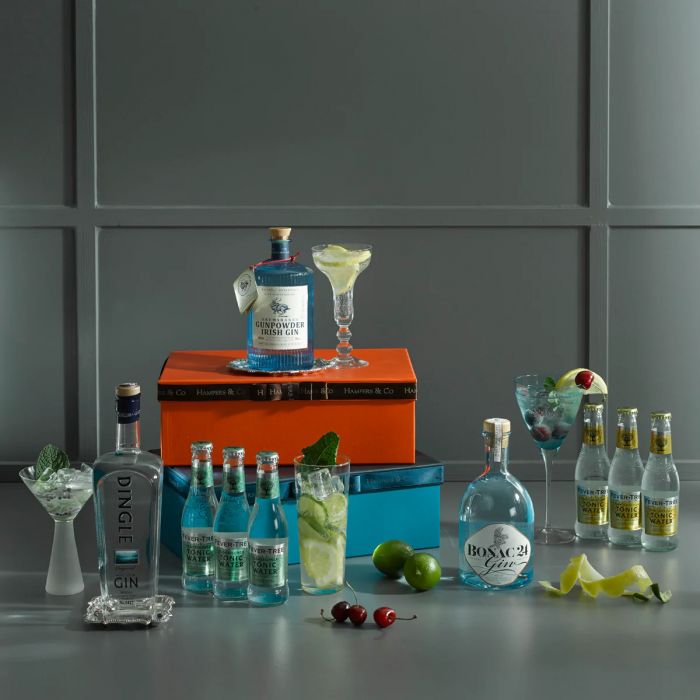 LINEN TABLEWARE

Irish Linen House and McNutt of Donegal make beautiful table linen that would make for treasured engagement gifts. It's a timeless choice that represents high quality and Ireland's best craftsmanship.
THROWS

Delight the happy couple with a good quality throw from Ireland's best weavers. John Hanly and Foxford Woollen Mills are among the country's favourites. Perfect for cosying up together on winter's evenings or going for romantic picnics during the summer.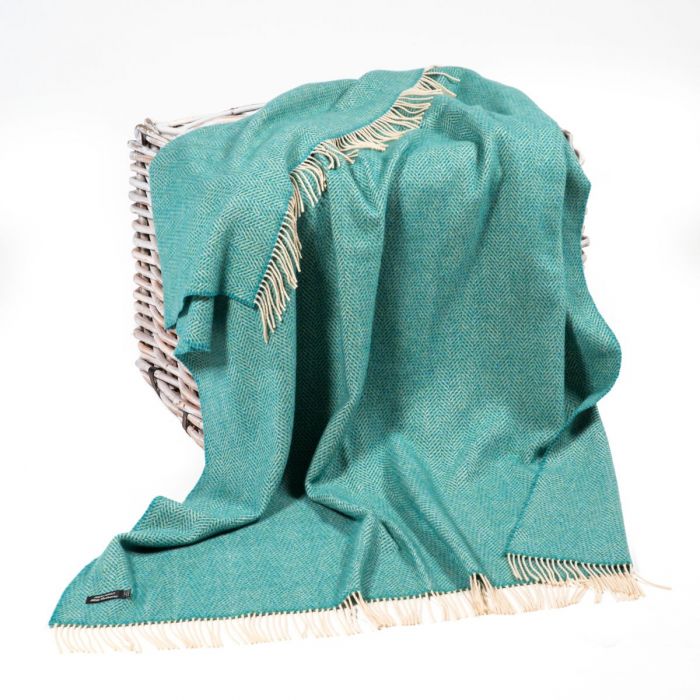 PHOTOFRAMES

Immortalise the magic moment when the couple got engaged with a photo frame from Waterford Crystal. Grab their engagement photo from social media and print it out to really surprise them and enjoy this special time in their lives.